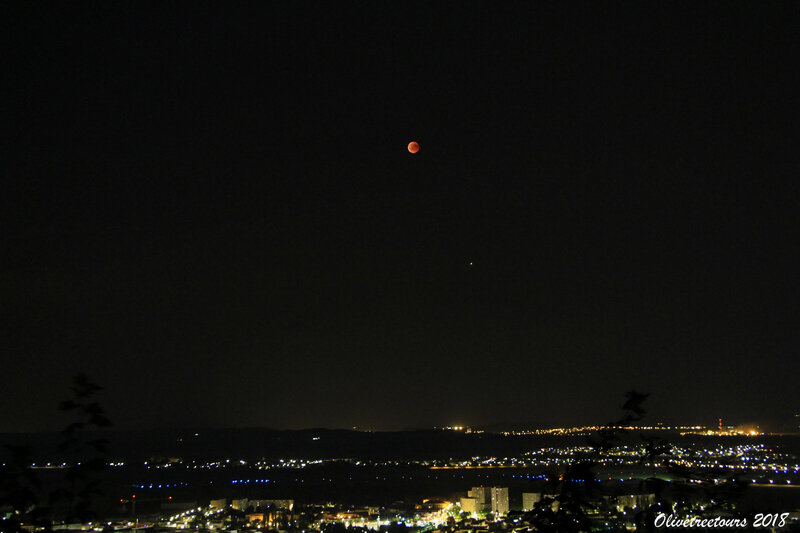 Vendredi 27 juillet 2018 le hasard a fait que deux phénomènes célestes remarquables étaient visibles, et dans une même zone du ciel :
Une éclipse totale de Lune et l'opposition de Mars, c'est à dire que Mars était à l'opposé du soleil par rapport à la Terre et donc les quatre astres presque alignés.
Friday, july 27 by chance one could watch two remarkable celestial phenomenons in the same area of the sky :
A total lunar eclipse and Mars reaching opposition, which means that Mars was on one side of the Earth's sky and the sun was exactly on the opposite side, thus the four celestial bodies were almost on the same line.
Plus qu'une série de photos détaillées, je vous propose ce petit montage avec les différentes étapes de l'éclipse depuis l'éclipse totale jusqu'au retour à la pleine lune. Un ciel brumeux a rendu la mise au point difficile. La Lune était déjà totalement éclipsée lorsqu'elle est passée au dessus des nuages.
Instead of a succession of detailed pictures, here is an editing with the different stages of the eclipse, from the total lunar eclipse to the full moon. A hazy sky made the focusing difficult to do. The moon was already completely eclipsed when it showed above the clouds.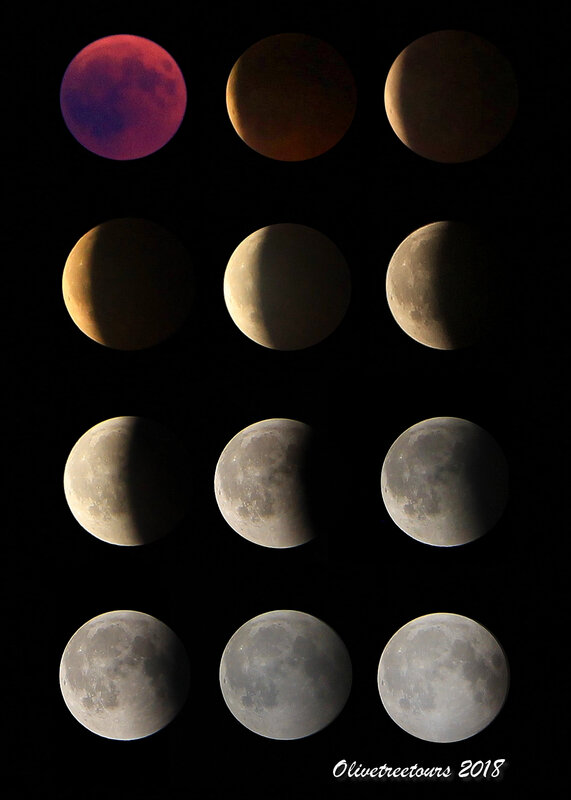 Ci-dessous on voit la Lune complètement éclipsée avec sa belle teinte rouge (quand elle est éclipsée, la lune reste visible) et en bas à droite de la photo, Mars, qui à ce moment est au plus près de la terre, éclairée par le soleil.
The next picture shows the Moon completely eclipsed with its beautiful red tint (when eclipsed, the moon is still visible), and at the bottom on the right is Mars that is at the closest to the Earth at this moment, lighted by the sun.
La photo suivante (comme la première de l'article) montre la lune éclipsée et Mars au dessus d'Essey-lès-Nancy, Tomblaine, Dommartemont, etc..
The picture above (like the first picture of the article) shows the eclipsed Moon and Mars above Essey-lès-Nancy, Tomblaine, Dommartemont, etc...
Enfin la dernière photo a été prise une fois la Lune redevenue pleine, toujours avec Mars en dessous, dans le ciel de Nancy.
And finally the last picture was taken once the Moon was full again, still with Mars underneath, in the sky of Nancy.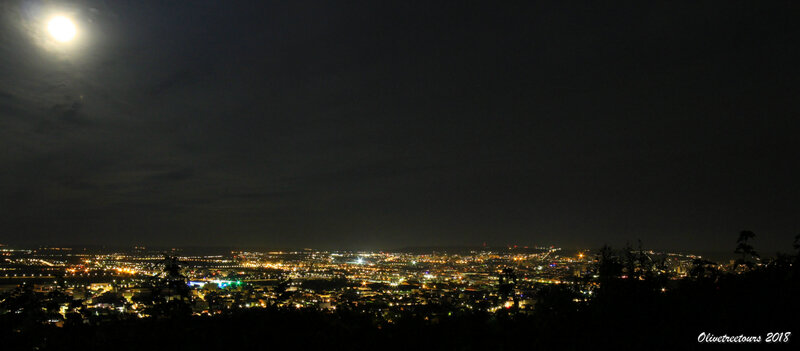 Si vous aimez être dans la lune, vous pouvez consulter d'autres articles qui la mettent en lumière en cliquant ici, ou là ou encore là.
If you like being flown to the Moon and playing among the stars, you can check other articles showing pictures of it by clicking here, or here, or even there.