Un tout petit tour au lac de Madine au coeur du Parc Naturel Régional de Lorraine, par une fin d'après midi d'automne.
A little tour at the Lake of Madine in the heart of the Natural Parc of Lorraine, at the end of a beautiful fall afternoon.
Les photos sont prises depuis le chemin qui relie les bases de loisirs d'Heudicourt-sous-les-Côtes et de Nonsart, du côté d'Heudicourt.
The pictures were taken from the path that connects the leisure resorts of Heudicourt-sous-les-Côtes and Nonsart, close to Heudicourt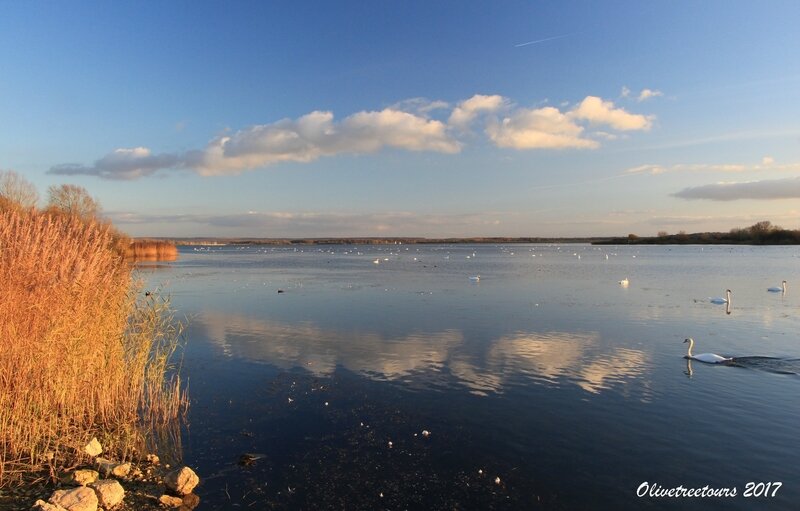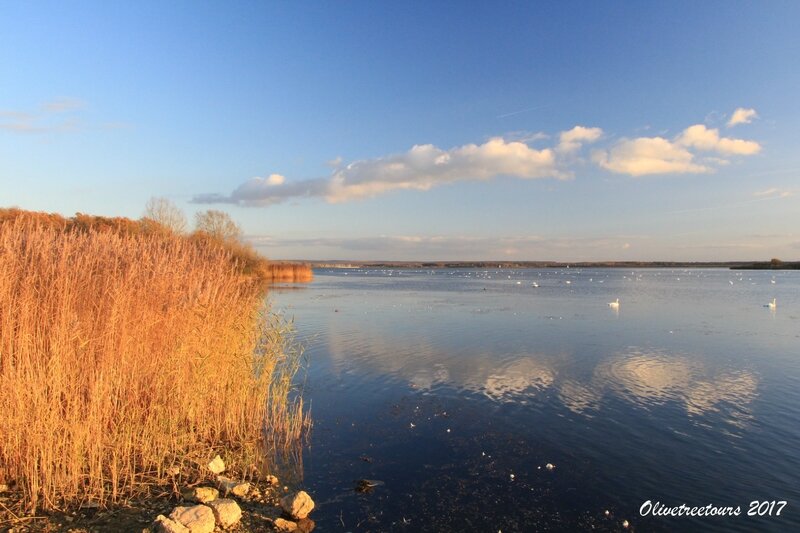 Ci-dessous, la colline à gauche est la butte de Montsec, sur laquelle les États-Unis ont érigé un monument à la mémoire des combattants américains de la Première Guerre mondiale. Verdun n'est pas très loin et d'intenses combats ont eu lieu dans la région, notamment sur le Saillant de Saint Mihiel où l'armée américaine intervint pour la première fois de la Grande Guerre.
On the left side of the picture below, the hill is the Butte de Montsec, on top of which the USA erected a monument in memory of the american fighters of the First World War. Verdun is not far and violent fights occurred in the region, especially on the Saillant de Saint Mihiel, where the American Army fought for the first time in World War One.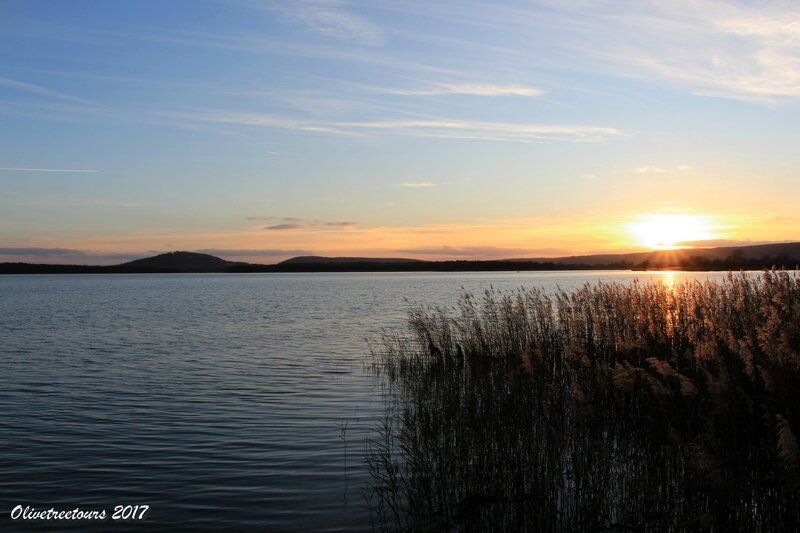 Le lac de Madine est un lac artificiel créé en 1965. C'est une importante réserve ornithologique et un réservoir d'eau pour la ville de Metz.
The Lake of Madine is an artificial lake created in 1965. It's an important bird sanctuary and a reservoir of water for the city of Metz.