Un petit tour à Nancy, par une soirée de décembre.
A little tour in Nancy, on a december evening.
Ci-dessous, une petite Tour Eiffel a été installée sur le centre commercial Saint Sebastien. La photo est prise depuis le marché de Saint Nicolas, Place Charles III.
Below, a small Eiffel Tower has been erected on the Saint Sebastien shopping centre. The picture was taken from the Saint Nicolas Market, on the Place Charles III.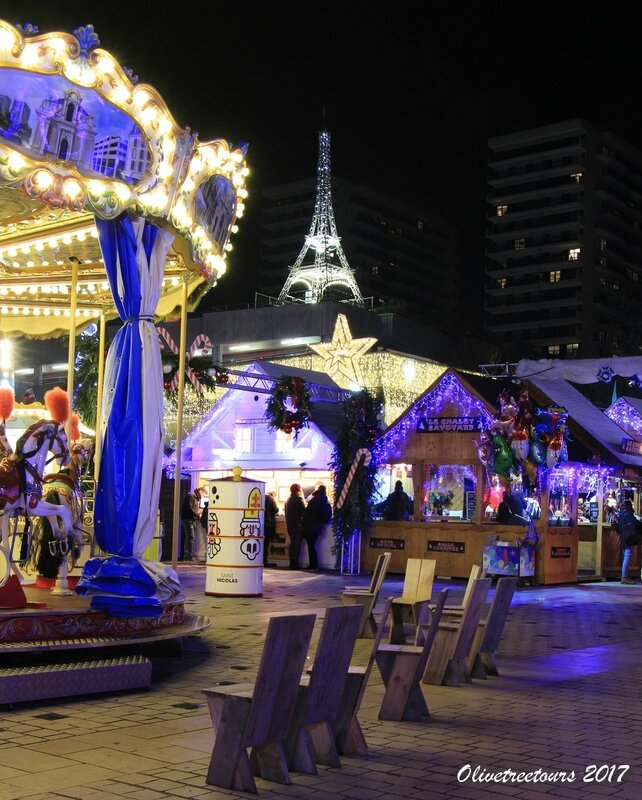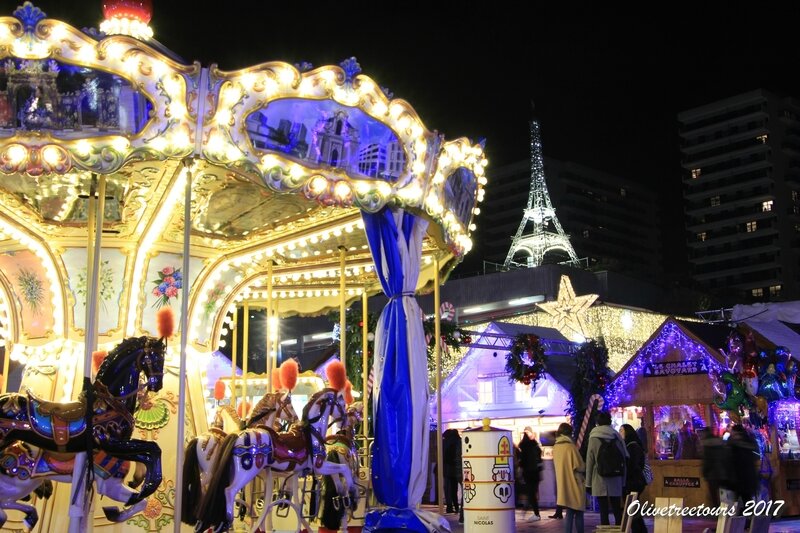 Les deux photos suivantes sont prises depuis la Place Stanislas, en direction de la Porte Héré.
The two following pictures were taken from the Place Stanislas, in the direction of the Porte Héré (Héré Gate).
La grande roue est installée Place Carrière pour les fêtes de fin d'année.
The ferris wheel is set on the Place Carrière for the Christmas holidays.
Le photo ci-dessous est prise depuis la rue des Dominicains. On y voit les portes d'or de la Place Stanislas au premier plan.
The picture below was taken from the rue des Dominicains (Dominicains street). You can see the golden gates of the Place Stanislas at the forefront.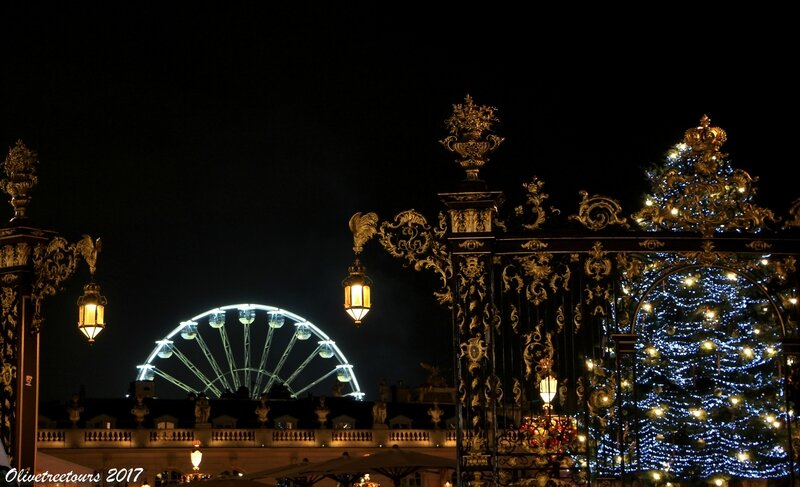 Nous sommes à bord de la grande roue et voici ci-dessous la Place Carrière avec le Palais du Gouverneur au bout, et à gauche on distingue l'église Saint Epvre.
We're now riding the ferris wheel and below you can see the Place Carrière with the Governor's Palace at the end and the Saint Epvre Church on the left.
Un gros plan sur le Palais du Gouverneur.
A zoom on the Governor's Palace.
La cathédrale de Nancy.
Nancy's cathedral.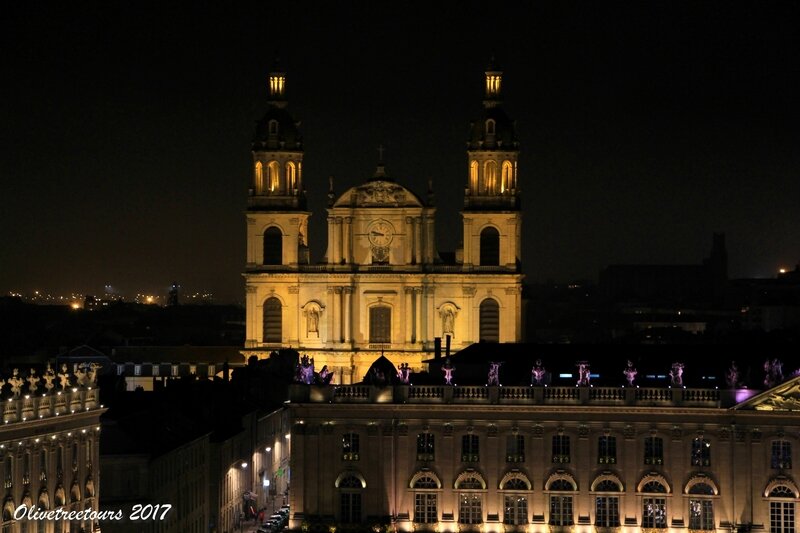 Et pour finir, la Porte Héré au premier plan, puis la Place Stanislas et son sapin de Noël, et la cathédrale à gauche derrière l'Hôtel de Ville.
And to finish, the Porte Héré at the forefront, then the Place Stanislas and its Christmas tree, and the cathedral on the left behind the City Hall.